Thayer Family Members :
The Society was privileged to show Gloria Thayer Grochowski, Ron & Deborah Berger, and twins, Garrett and Madison Grochowski the Thayer Birthplace, the home of their forefathers.


They were retracing their family ancestry back to the year 1641 when brothers Richard and Thomas Thayer, settlers from the community of Thornbury, Gloucestershire, England, arrived in Braintree.The visit provided them an insightful glimpse of their life as farmers before the Revolution. The Thayer House was built in 1720 by Nathaniel Thayer, great-great grandfather to Sylvanus Thayer, the youngest of seven children, known as the Father of the U.S.Military Academy at West Point.
Over 500 Children attended the BHS - Braintree Public School Program in june 2018!
In collaboration with the Braintree Historical Society and the Braintree Public Schools 3rd and 5th grade students, over 500 students visited General Sylvanus Thayer Birthplace
during the first two weeks of June 2018 for their annual "Braintree, Our Town" field trip.
Introduction to the Parlor - the most formal room in the house; children would probably not be in the room very often; where Gen. Thayer and Mrs. Thayer would entertain guests.

Through guided talks by volunteers and demonstrations of the crafts and chores necessary for everyday living, they experienced what life was like for Sylvanus as a little boy growing up in Braintree at that time.

The original "Keeping Room" (kitchen) where the family usually ate.

The buttery with removable brick floor for drainage.
Before boarding buses for their return to school, groups had a picnic lunch on the grounds of Thayer House. or on the grounds of French's Common before boarding buses at 1:30 PM for their return to school.
Upcoming events
Tuesday, June 19, 2018 10:00 AM

31 Tenney Road, Braintree

Wednesday, June 20, 2018 7:00 PM

Braintree Town Veterans' Mall

Wednesday, June 20, 2018 7:00 PM

31 Tenney Road, Braintree

Saturday, July 07, 2018 9:30 AM

Sylvanus Thayer House, 786 Washington St, Braintree

Saturday, September 15, 2018 5:30 PM

Braintree Historical Society Campus Gardens

Sunday, September 16, 2018 10:00 AM

Braintree Historical Society Campus
PAST EVENTS
Braintree Public Schools "Braintree, Our Town" TRI-VISIT PROGRAM Monday, June 04, 20189:00 AM - 1:30 PM Gen. Sylvanus Thayer Birthplace, Braintree
Annual General Meeting Dinner Monday, May 21, 20186:00 PM - 9:00 PM Granite Grill, 703 Granite street, Braintree MA 02184
Spinning and Weaving Exhibition! Sunday, April 15, 201811:00 AM - 1:30 PM Gilbert Bean Barn
Causes of the Civil War/Fate of Slaves Monday, April 09, 20187:00 PM - 9:00 PM Thayer Public Library Auditorium
Chief Wompatuck and the Native American culture of Early New England Wednesday, March 28, 20187:00 PM - 9:00 PM Gilbert Bean and Mary Bean Cunningham Resource Center
Thayer Academy Student Intern Program - 2018
The Intern Program (more)
Historic Information
Historic Braintree was founded on land first colonized in 1625 by Captain Wollaston, and initially named Mount Wollaston. Under the rule of Thomas Morton it was renamed Merry Mount. The area was resettled and incorporated as the town of Braintree, named after the English town of Braintree in 1640, on land which is now part of the current town of Braintree, from which Randolph, Holbrook, the City of Quincy were split off.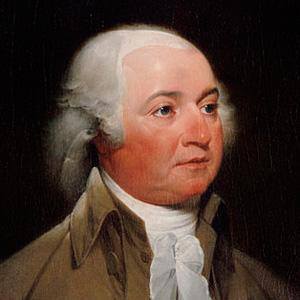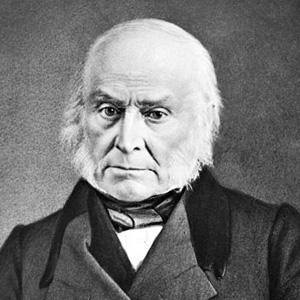 Braintree is the birthplace to Presidents John Adams (1735-1826), and John Quincy Adams (1767-1848), as well as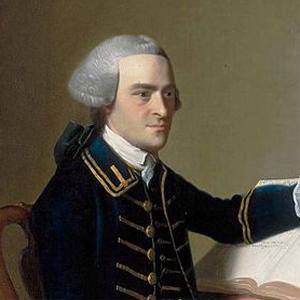 statesman John Hancock (1767-1848) and General Sylvanus Thayer (1785-1872) (photograph of his birthplace, The Thayer House, shown above).
THOMAS WATSON - MASTER INNOVATOR
Born in Salem, Massachusetts, Tom Watson was a bookkeeper and a carpenter before he found a job more to his liking in the Charles Williams machine shop in Boston. He was then hired by Alexander Graham Bell, who was a professor at Boston University. They were known for the invention of the telephone.
Watson resigned from the Bell Telephone Company in 1881 at the age of 27. Using money from royalties from his participation in the invention of the telephone, Watson first tried his hand at farming. He became a fairly successful traveling Shakespearean actor for a time and then set up his own machine shop. In 1883 Watson founded the Fore River Ship and Engine Building Company.
Photograph of Schooner built by Thomas Watson between 1902 and 1907
He soon began taking bids for building naval destroyers and by 1901 the Fore River Ship and Engine Company was one of the largest shipyards in America. It would later become one of the major shipyards during World War II, after being purchased by Bethlehem Steel Corporation.

BHS - A 100% Voluntary Run Society
.
Our Members join because:
They appreciate what a local organization can do for the community;
Joining is a way for them to feel part of our community and like minded enthusiasts of history, culture and heritage;
it provides them with a chance to give towards something that can make an impact in people's lives.
WE WELCOME THESE PAST MONTHS' NEW & RENEWING MEMBERS

Kathy O'Connell
Ann Toland
Toni Ryan
Janice Randolph
Claudette Newhall
Lucille Flowers
Peter & Faith Smith
Alan & Barbara Flowers
Thomas & Mary Kiley
Cheryl Berman
David & Gail Crispin
Julieann Clougher
Elizabeth Lemieux
Cheryl Edgar
Lucille Barton
Joseph/Edwina Moscaritolo
Richard Durham
Rose Curry
David Halligan
John & Gloria Pelose
Pepe Goodhue
Geraldine & Robert Cameron
Michael Perfetti
Walter Opanasets
Gary & Claudia Shutter
Alice/James South
Charles Ryan
Donald/Joanne Blunt
AW & CC Varraso
Elizabeth Hurley
Diana Watson
Jennifer Wysocki
John Sullivan
JB/Paul Healey
Albion Fletcher
Richard Curry
Joyce Albrecht
Gregory Shea
Carol & Toni Phripp
James & Cynthia Manganello
Gina Ruvido
Lynn Carothers
Thomas & Debbie Kent
Michelle / Arvel Kendall
Stephen/Rosemarie Barrett
Joanne McCarthy
Patricia Carr
Robert Harris
Chief Wampatuck (Wompatuck)

(1627-1669), also known as Sachem Wompatuck, Josiah Wompatuck and Josiah Sagamore, was the grand Sagamore of the Massachusetts tribe of Algonquin Indians of Greater Boston and New England. His name means "white deer" in the Algonquin language. He was the son of the Great Massachusetts Sagamore Chickataubut ("house of fire") and nephew of his successor Sagamore Kitchamakin before succeeding himself as Sagamore about 1660. In 1621

,

Chickaubut ruled lands from the Merrimack to the north, to the Charles to the west, and to the lands of the Narragansetts on the Rhode Island boundary.


Please click on file below for the rest of the story.
https://docs.google.com/viewer?a=v&pid=sites&srcid=ZGVmYXVsdGRvbWFpbnx0aGVicmFpbnRyZWVoaXN0b3JpY2Fsc29jaWV0eXxneDo2MjMxZDJjNmQzYWRjYmVm