Over 500 Children attended the BHS - Braintree Public School Program in june 2018!
In collaboration with the Braintree Historical Society and the Braintree Public Schools 3rd and 5th grade students, over 500 students, visited General Sylvanus Thayer Birthplace during the first two weeks of June 2018 for their annual "Braintree Our Town" field trip.
Upcoming events
Wednesday, August 22, 2018 7:00 PM

BHS, 31 Tenney Road, Braintree

Saturday, September 15, 2018 6:30 PM

BHS Campus, Washington Street

Sunday, September 16, 2018 10:00 AM

Braintree Historical Society Campus

Sunday, September 16, 2018 10:00 AM

BHS Campus, Library and Resource Center

Tuesday, September 18, 2018 10:00 AM

BHS, 31 Tenney Road, Braintree

Wednesday, September 26, 2018 7:00 PM

BHS, 31 Tenney Road, Braintree

Tuesday, October 16, 2018 10:00 AM

BHS, 31 Tenney Road, Braintree

Wednesday, October 17, 2018 7:00 PM

BHS, 31 Tenney Road, Braintree

Tuesday, November 13, 2018 10:00 AM

BHS, 31 Tenney Road, Braintree

Wednesday, November 14, 2018 7:00 PM

BHS, 31 Tenney Road, Braintree
(click) Farm to Table Dinner
PAST EVENTS
Braintree Public Schools "Braintree, Our Town" TRI-VISIT PROGRAM Monday, June 04, 20189:00 AM - 1:30 PM Gen. Sylvanus Thayer Birthplace, Braintree
Annual General Meeting Dinner Monday, May 21, 20186:00 PM - 9:00 PM Granite Grill, 703 Granite street, Braintree MA 02184
Spinning and Weaving Exhibition! Sunday, April 15, 201811:00 AM - 1:30 PM Gilbert Bean Barn
Causes of the Civil War/Fate of Slaves Monday, April 09, 20187:00 PM - 9:00 PM Thayer Public Library Auditorium
Chief Wompatuck and the Native American culture of Early New England Wednesday, March 28, 20187:00 PM - 9:00 PM Gilbert Bean and Mary Bean Cunningham Resource Center
Historic Information
Historic Braintree was founded on land first colonized in 1625 by Captain Wollaston, and initially named Mount Wollaston. Under the rule of Thomas Morton it was renamed Merry Mount. The area was resettled and incorporated as the town of Braintree, named after the English town of Braintree in 1640, on land which is now part of the current town of Braintree, from which Randolph, Holbrook, the City of Quincy were split off.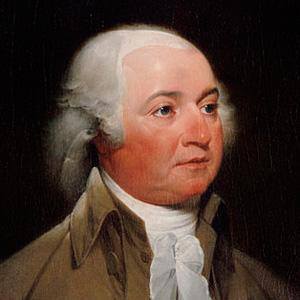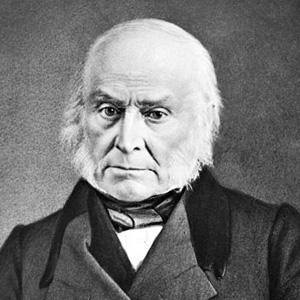 Braintree is the birthplace to Presidents John Adams (1735-1826), and John Quincy Adams (1767-1848), as well as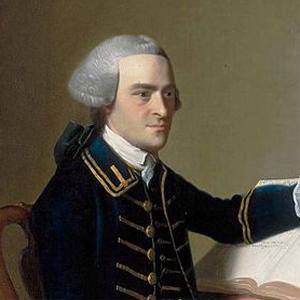 statesman John Hancock (1767-1848) and General Sylvanus Thayer (1785-1872) (photograph of his birthplace, The Thayer House, shown above).
BRAINTREE INSTRUCTIONS
Presentation by John Dennehy of Braintree Historical Society
*It all started in Braintree.
From British America to The United States of America in 11 years.
In early September 1765, John Adams invited James Penniman, John Hayward, Samuel Niles and Norton Quincy to a planning session.
Economic conditions were difficult. These were lean times. It's been 145 years or 6 generations since 1620. Since the end of the Seven Years War, the British have occupied the area and now want to impose a tax to pay for their occupation. The Stamp Tax.
This did not meet with anyone's approval.
John Adams and the others crafted a document that was an instruction to the town's representative at the Massachusetts Legislator to oppose the Stamp Act.
The Instructions were presented to the town residents and officials in the then town hall / meeting room at the corner of Elm Street and Washington Street.
The Instructions were unanimously approved by the town. The document was known as The Declaration of Rights and Grievances - The Braintree Instructions.
The document was significant because it was one of the first documents from British America to officially reject authority of Parliament over the colonies in North America.
This did not meet with the King's approval.
11 years later, John Adams again attends a planning session for a document that will be ratified on July 4th, 1776.
Thayer Academy Student Intern Program - 2018
The Intern Program (more)
BHS - A 100% Voluntary Run Society
.
Our Members join because:
They appreciate what a local organization can do for the community;
Joining is a way for them to feel part of our community and like minded enthusiasts of history, culture and heritage;
it provides them with a chance to give towards something that can make an impact in people's lives.
THOMAS WATSON - MASTER INNOVATOR
Born in Salem, Massachusetts, Tom Watson was a bookkeeper and a carpenter before he found a job more to his liking in the Charles Williams machine shop in Boston. He was then hired by Alexander Graham Bell, who was a professor at Boston University. They were known for the invention of the telephone.
Watson resigned from the Bell Telephone Company in 1881 at the age of 27. Using money from royalties from his participation in the invention of the telephone, Watson first tried his hand at farming. He became a fairly successful traveling Shakespearean actor for a time and then set up his own machine shop. In 1883 Watson founded the Fore River Ship and Engine Building Company.
Photograph of Schooner built by Thomas Watson between 1902 and 1907
He soon began taking bids for building naval destroyers and by 1901 the Fore River Ship and Engine Company was one of the largest shipyards in America. It would later become one of the major shipyards during World War II, after being purchased by Bethlehem Steel Corporation.